Baby Playtime 101: Mess-free Games for Busy Parents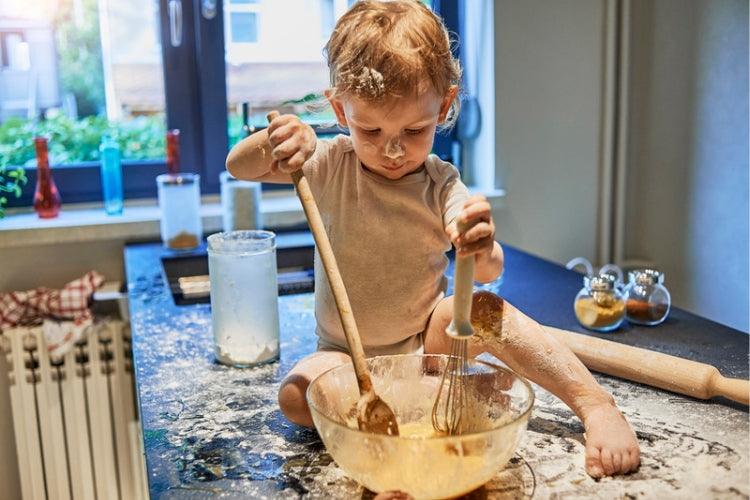 Baby Playtime 101 - Fun Ways to Keep Your Little One Entertained (with No Cleanup Required!)
As any busy parent knows, finding ways to keep your baby entertained without creating a mess can be a challenge. Here are some fun and mess-free games that you can play with your little one when you want a break from tidying up!
Let's explore some ideas for setting up playtime without the headaches:
1. Treasure Hunt
Whether it's hiding toys around the house or tucking stuffed animals away in cozy spots, treasure hunts are a great way to spark your baby's curiosity and get them moving. Plus, you don't have to worry about cleaning up afterwards if you hide objects they already own.
2. Singing Time
 Who doesn't love singing? Singing is a great way to bond with baby while keeping them engaged and entertained. You don't have to worry about making a mess when all you need is your voice! Make sure to mix in some silly songs every now and then to tickle their funny bone.
3. Ball Pit Fun
 If you aren't crazy about having extra items cluttering up your house, it never hurts to turn an area into an impromptu ball pit! Get creative with it by using things like laundry baskets or cardboard boxes filled with balls like tennis balls or stress balls — just make sure the balls are safe for baby playtime.
4. Create A Pillow Castle
 Bring on the royal treatment by transforming pillows into castles perfect for little princesses and princes! Pillows are also great tools for sensory development so encourage your little one to use their hands and feet as they navigate through their castle wonderland.
With these tricks, there's no need for parents to stress out over messes during playtime — but that doesn't mean there won't be plenty of laughter too! Set aside some time each day (or several times throughout the week) so that both you and your little one can enjoy quality time together without worrying about cleaning up later on.