Ahoy, Matey! Tips For Your First Holiday With a Newborn Baby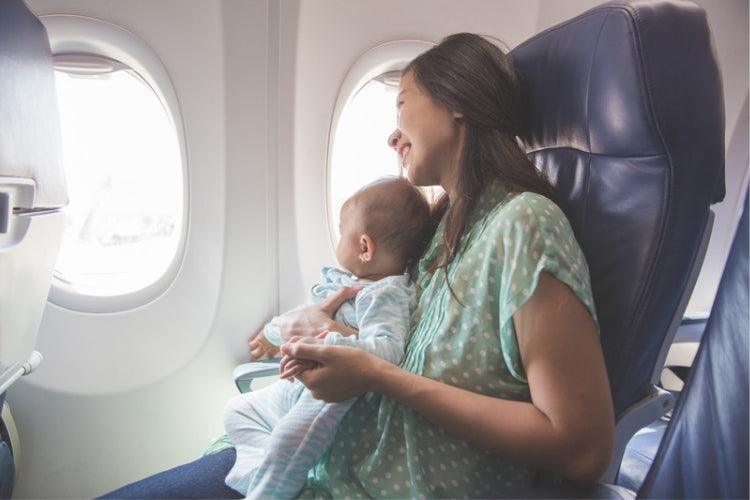 Ahoy, new parents! Are you ready to brave the high seas of travelling with a newborn baby? It's normal to feel a little bit apprehensive - after all, you're dealing with unpredictable mood swings, feeding and nap schedules, and packing everything but the kitchen sink.
That being said, with a little bit of planning and a touch of creativity, sailing away with your little one can be a magical and unforgettable experience for the whole family.
So let's hoist the anchor and set sail on this adventure together!
Here are some tips and tricks for first-time travellers with newborn babies that will make your journey smoother than a baby's bottom:
First and foremost, don't underestimate the importance of planning. Plan your trip ahead of time and research the destination you're visiting to ensure it's baby-friendly. Be sure to check if the place you're staying has a crib, high chair, or other baby essentials.
When it comes to packing, it's essential to pack light and bring only what you need. Stick to the essentials like diapers, wipes, formula, or breast milk, and a few changes of clothes for your little one.
Depending on the length of your trip, consider packing a few of your baby's favorite toys, but remember that you'll probably be spending a lot of time engaging with your baby instead of entertaining them with toys.
It's best to plan your travel around your baby's sleep schedule. Travelling during nap time or late in the evening may help your little one relax and sleep during the journey. And when it comes to travelling with your baby, one of the most helpful items you can pack is a baby carrier or sling. This will let you keep your little one close while your hands stay free.
If you're flying, try to book a direct flight to reduce the stress levels. And when booking your accommodation, look for a place with a kitchenette to prepare your little one's food and sterilise their bottles. Remember, happy babies make for happy parents, so don't forget to relax and enjoy the journey!
And there you have it, new parents! By following these tips, your first family vacation with your newborn will be smooth sailing. Remember to take plenty of breaks for feeding and nappy changes, and if you need a helping hand, don't hesitate to ask.
Do you have any other fantastic tips or adventures to share about travelling with a newborn baby? Let us know in the comments below, and bon voyage!